US court awards 21 Indians up to 20 years in jail for call centre scam
Hindustan Times | 21 Jul 2018, 17:50 PM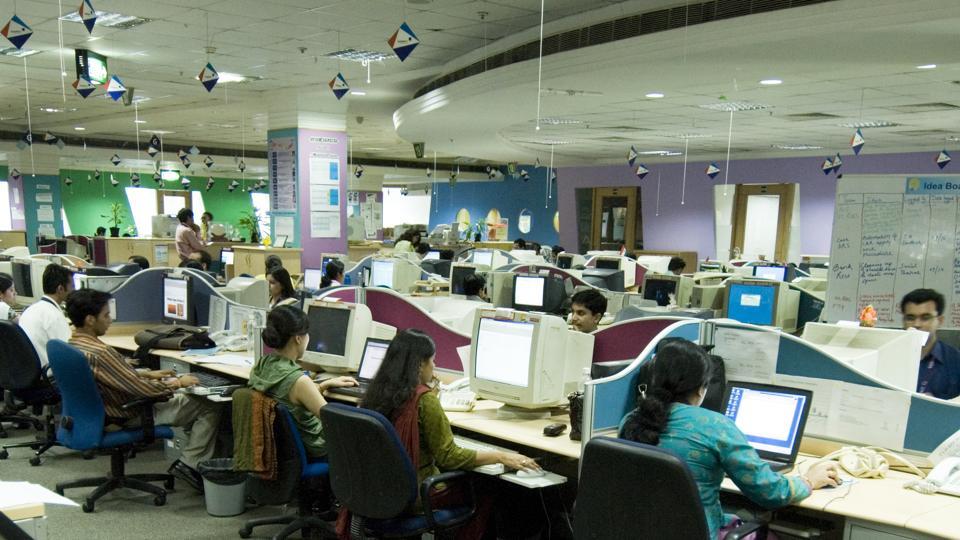 US authorities on Friday announced the sentencing of 21 members of a "telefraud scam" run out of India-based call centres that defrauded Americans and legal immigrants of millions by threatening them with arrest, deportation, imprisonment and fines for unpaid dues to the government.
All the 21 sentenced are either Indians or naturalised Americans of Indian descent, and some of them have consented to be deported back to India after the completion of their jail terms, up to 20 years for some.
All of them were linked to call centres based in Ahmedabad, Gujarat.
Five of the convicts were sentenced on Friday by the same Texas federal court that had sentenced the rest earlier this week.
Including the three sentenced earlier, this brings the total to 24, making it perhaps the single-largest arrest and sentencing of Indians and Indian-descent people in a single case.
Announcing the sentencing, the US department of justice said 32 India-based conspirators were also named in the indictment but haven't been arraigned yet — presumably because they remain in India.
Five India-based call centers have also been named, with similar charges against them.
Indian authorities have been cooperating in this case by arresting many people and shutting down call centers found involved.
One of the main conspirators is Sagar "Shaggy" Thakkar, who was arrested by Mumbai police in April 2017.
He was allegedly in touch with Hardik Patel, co-owner of one of the call centers and a key player who has been sentenced to over 15 years.
They are said to have duped thousands of Americans of millions between 2012 and 2016, when they were put out of business, indicted, charged and arrested.
The convicts sentenced this week are: Sunny Joshi, Miteshkumar Patel, Fahad Ali, Jagdishkumar Chaudhari, Dilip R Patel, Viraj Patel, Harsh Patel, Rajesh Bhatt and Bhavesh Patel on Wednesday; Jerry Norris, Nisarg Patel, Montu Barot, Praful Patel, Dilip A.
Patel, Nilesh Pandya and Rajesh Kumar on Thursday; and Hardik Patel, Rajubhai Patel, Ashvinbhai Chaudhari, Bharatkumar Patel and Nilam Parikh on Friday.
A global leader in the call-centre business, India has also emerged over the years as home to fraudsters and scammers who use the same business model to target Americans.
One US law enforcement agency found Indians behind tech support — when a virus alert freezes the screen, the number provided for calling to unlock it has been traced to India on many occasions.
"The stiff sentences imposed this week represent the culmination of the first-ever large scale, multi-jurisdiction prosecution targeting the India call centre scam industry," said Attorney General Jeff Sessions, announcing the sentencing.
"This case represents one of the most significant victories to date in our continuing efforts to combat elder fraud and victimisation of the most vulnerable among the US public.
" Recent immigrants and the elderly were the preferred targets of these fraudsters.
Callers from India-based call centres would introduce themselves as officers of the Internal Revenue Service (IRS — the American version of the Indian income tax department) or the US Citizenship and Immigration Service (USCIS — the dreaded acronym for the US agency that oversees the entry, stay and exit of foreigners).
The victims, picked from data brokers and other sources, were at times old women and men or recently naturalised immigrants still fearful of unannounced visits.
The callers, trained to speak in an American accent, would "threaten (them) with arrest, imprisonment, fines or deportation if they did not pay alleged monies owed to the government".